Creating Powerful Instructional Videos: Production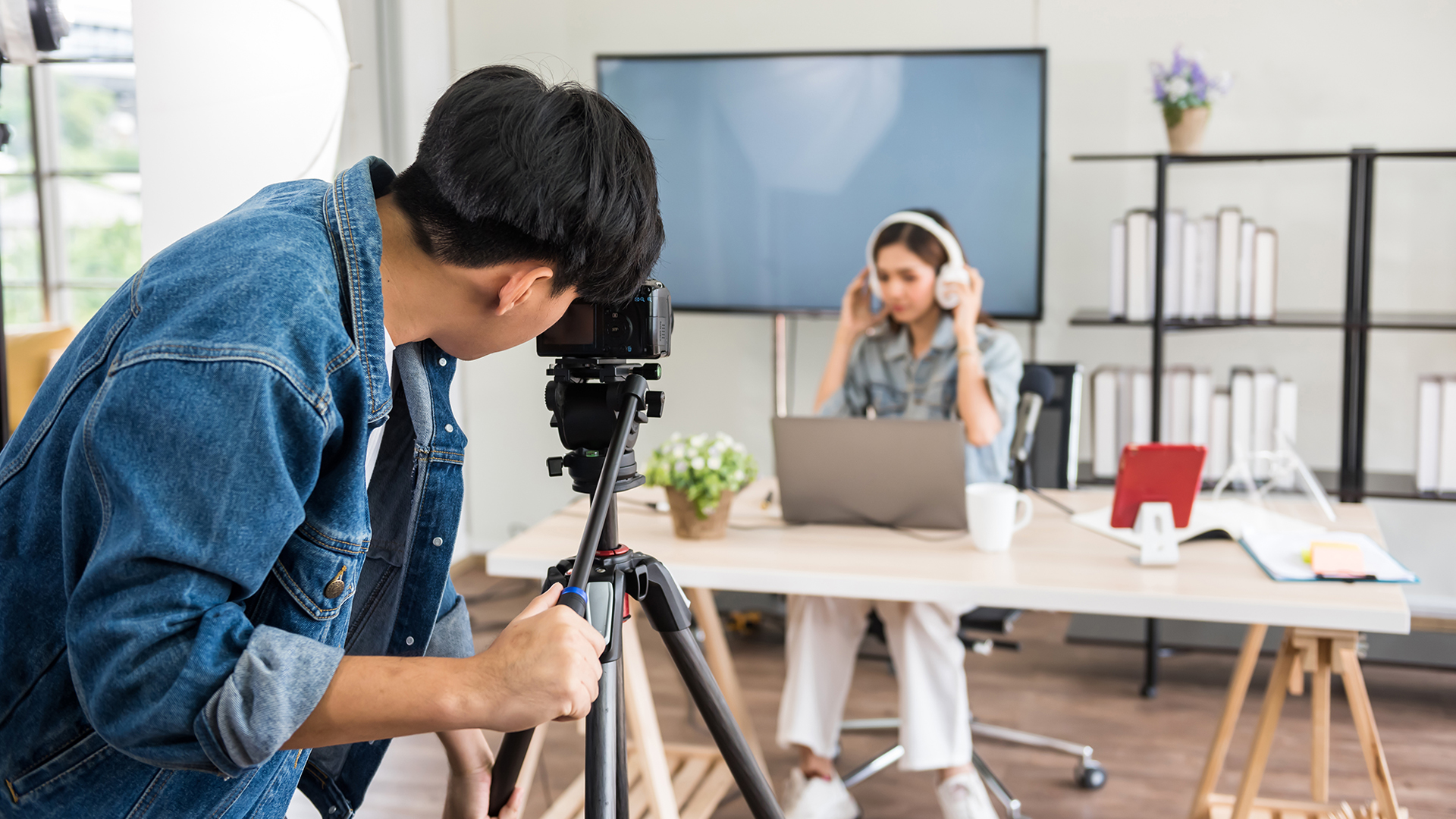 This course is an entry-level course that will serve as an introduction to basic educational video production. The goal of this course is for educators to understand the different elements and principles optimal for video production and apply those learnings by creating their own educational video shoot.

Creating Powerful Educational Videos course series will be offered to those who are interested in learning the basic video production process. It is geared towards educational or instructional formats and emphasizes working independently using available digital technology. Creating Powerful Educational Videos (Production) is the second part of the series and is designed for your filming or shooting session. This course will focus on teaching you how to use the technology (i.e camera, lighting, sound) and applying the basic elements and principles of production to create effective educational videos.

What you'll get

Certificate of Completion

Exclusive access to learning materials

Exclusive access to assignments, activities, and forums

Course Assessments
At the end of course, you will be able to

Identify the key elements considered for optimal video production. 
Know the process of setting up a basic, simple, and budget-friendly shoots.
Learn how to operate the different technologies used in filming educational videos (i.e camera, lights, sound).
Apply those learnings by filming their own educational video.
Who should take this course

Teachers
Professionals/ Trainers
Individuals interested in video production
---
Theresann Gatapia, LPT, MST-Bio
Training and Courseware Development Manager
Xepto Education
Theresann H. Gatapia is a licensed professional teacher and is currently the courseware development manager of Xepto Digital Computing Inc.  Prior to Xepto, she was the program manager of Asian Institute of Management - MSc. in Data Science. She also led the content and curriculum development of the Affordable Private Education Center under the Ayala Corporation. She had taught primary and middle level both local and international schools and she had obtained her Master's Degree at De La Salle University.


Jenniferlyn Romano
Faculty
Ateneo de Naga University
Jenn Romano is a regional filmmaker and a faculty member of the Department of Media Studies at Ateneo de Naga University. She handles film production, critical theories, television analysis, and other media courses. She has written and directed several short feature films, all of which have been presented and recognized in various film festivals such as the Furora Film Festival in Berlin, Tropfest Southeast Asia in Malaysia, and Gawad CCP, Sinag Maynila, QC International Pink Festival, Nabifilmex, and Cinemarehiyon in the Philippines, among others.
Her penchant for film and teaching was made valuable when she was tasked to create a workshop series for DepED Naga Region V  for their telearalan production. Currently, she is desperately trying to finish her Master's Degree in Media Studies major in Film at the University of the Philippines-Diliman.